Figuracy- Bra Spotting
print $node_det->field_strapline['und'][0]['value'];?>
Welcome to the second Figuracy test!
You are invited to the Figuracy test (December 9th to December 14th) to try out the intriguing Figuracy concept. My name is Celia Yanqing Zhang and I am a researcher at the Mobile Life VinnExcellence Centre at Stockholm University. With your help we will investigate whether it is possible to purchase clothes, such as bras, that fit without attending to size.
A completely new version of the Figuracy app for iPhones users is released.
Based on your feedback in the first test, it is now possible to get matching with the cloth you already have in your wardrobe.
Please help us to check if this works, by adding some of your exiting clothes (e.g. bras) anonymously to Figuracy.
Add one or several clothing items. The more items you share, the better matches you will get.
Help each other to make shopping for clothes more interesting and easy. Sharing anonymously in between sisters on the internet, there will be no need to figure out your "real" size.
Figuracy will use the information to match your items with other anonymous sisters' clothes. It will then suggest apparels that have a very good chance to fit you.
Together we will do away with the size system, that doesn't really work anyway and with cumbersome online shopping where you need to return a lot of clothes that don't fit.
Will the idea work in reality? The truth is that we don't know. Please join my test and see what you think.
Thanks in advance for helping me out. Your feedback is very important!
Yours sincerely
Yanqing Zhang
Please visit my homepage

Detailed instructions
1. Feel free to add any item during our test period from December 9th to December 14th.
2. Download the Figuracy from app stores on your iPhones (at least iPhone 3GS). If you are a new user, please set up an anonymous account.
3. To make it possible for us to contact you (you will be anonymous on Figuracy), please also provide us with your contact information here:
4. We might contact you for a short interview after the test. Doing so, would still preserve your anonymity on Figuracy.
5. Now you are ready to try out our new release. Add the bras that fit you into Figuracy by texting its brand, model and size. If possible also add a photo. Add as many as possible. If you happen to buy new bras during the period, you could also scan the barcode found on the price tag.
5. Check the app on the last day of this period (Sunday December 14th) to see if it suggests a new cloth item to you.

Frequently Asked Questions FAQ
Why can't I just try your concept at once?
Since no one has yet added any items, there is currently no sizter we could match you with there to help you. That is why we ask you to take part in a bra-spotting day. Then we will start to grow your community and add interesting content. It is only when we can start to do anonymous matching that we might be able to find new bras for you.
How many bras do I need to find?
Spend as much time on spotting as you prefer. Our matching to other sizters will be improved when the more items you find. But at least find two items that fit you well.
Do I need to use bar codes?
No, you do not have to. You can only take photos and type some information of your bras. If you have new bras that still have bar codes, you can also scan it.
Where is the Figuracy community?
Figuracy has nothing to do with our group on Facebook. You find the community through our iPhone app, and nowhere else.
Am I really anonymous?
You are always anonymous in Figuracy, if you have given you a name in the app that cannot be traced back to you. If you have provided us with your contact information, we will be able to reach you after the study for feedback. Your answers will of course also be anonymised.
Background and the Figuracy concept
Figuracy is developed by a new company, called Shapecollective AB, which was founded in October 2013. We are now at the stage where our system is ready to be used for the first time. We think it can be used to overcome the fitting problem in the fashion industry. Traditional ways of matching clothes items to individual customers by selecting formal sizes such as "medium" or "85D" leaves the latter in confusion. The various ways in which the sizes vary in between brands and in between styles or series make it difficult to tell what we should ask for when buying new items. It is perhaps most evident when it comes to women's underwear such as bras. On-line shopping, which lacks the presence of experienced staff that could guide a purchase, further accentuates the fitting problem. Figuracy idea is that smart phones, with cameras and internet connection, could be used to make people find the clothes they are asking for without even having to bother with their sizes. We suggest that a set of anonymous women are willing to share the bar codes of the bras they fit in and really like. We match them together with other members of the community in order to point them towards new types of bras, which would possibly fit. The matching is done by first finding women that share a set of underwear and then checking to see if they have additional items. If a woman shares two bras in her wardrobe, and additionally has another item, then the latter is likely to fit in that as well. Now we need you to help us out to find out if it is a good idea.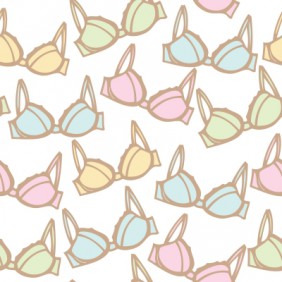 Image courtesy of Sicha Pongjivanich at FreeDigitalPhotos.net
Also See:
Web Page:
Members:
Oskar Juhlin
Yanqing Zhang
Publications: