Data Politics
print $node_det->field_strapline['und'][0]['value'];?>
The Data Politics project examined the increasing role of data in everyday life, and the political and social implications of this development. Networked platforms are now used not just for the sharing of digital content but also to coordinate the co-use of physical spaces, goods, and other material resources. This, along with growing interest in the Internet of Things, challenges established patterns of ownership and control over physical and digital possessions.
In the first phase of the project, we have focused on platform economies and marketplaces to address issues of ownership and control, along with the distribution of power, risks, and rewards, in a data-rich world. In the second year of the project, we will engage contemporary and emerging concerns about data and everyday surveillance with the help of a literature review and workshops. In continuation of our prior focus on platforms, we will examine co-operatives as a form of shared, collaborative ownership, through an ethnographic study.
Contact: Airi Lampinen, airi@dsv.su.se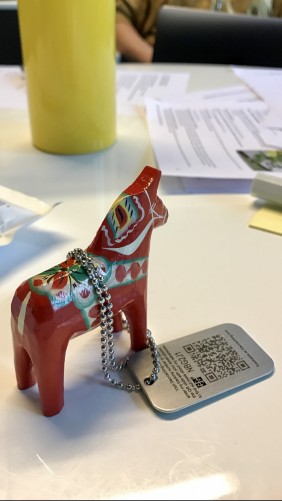 Workshop on Data and Geocaching in October 2016. As a part of the project, we are exploring creative ways to collect and think about digital traces.